Elixir d'Anvers – The Story
Authenticity, artisanal methods, tradition and the finest quality: these are the main strengths and values of ELIXIR D'ANVERS. The distinctive golden yellow liqueur from Antwerp is still distilled according to the original recipe from 1863, when François-Xavier de Beukelaer is said to have added the finishing flourish to his delicious invention.
In this coffee-table book, professional Antwerpian Tanguy Ottomer invites you to visit the distillery with him and discover the production hall where Elixir d'Anvers is distilled. He also dives into the company archives where the brand's magnificent, colourful collection of historic promotional materials is kept. Here the history of the founding family de Beukelaer really becomes tangible.
Today the company and its superbly nostalgic product and premises are owned by the Nolet de Brauwere family. They control the quality of the liqueur meticulously, while also preparing the brand and the business for a brilliant future. The finest proof of how promising this future looks, are the testimonials and recipes of some of Belgium's brightest culinary stars and Elixir d'Anvers fans, including chocolate makers Erik Goossens and Dominique Persoone, cocktail creator Beka Gogeshvili and chef Seppe Nobels.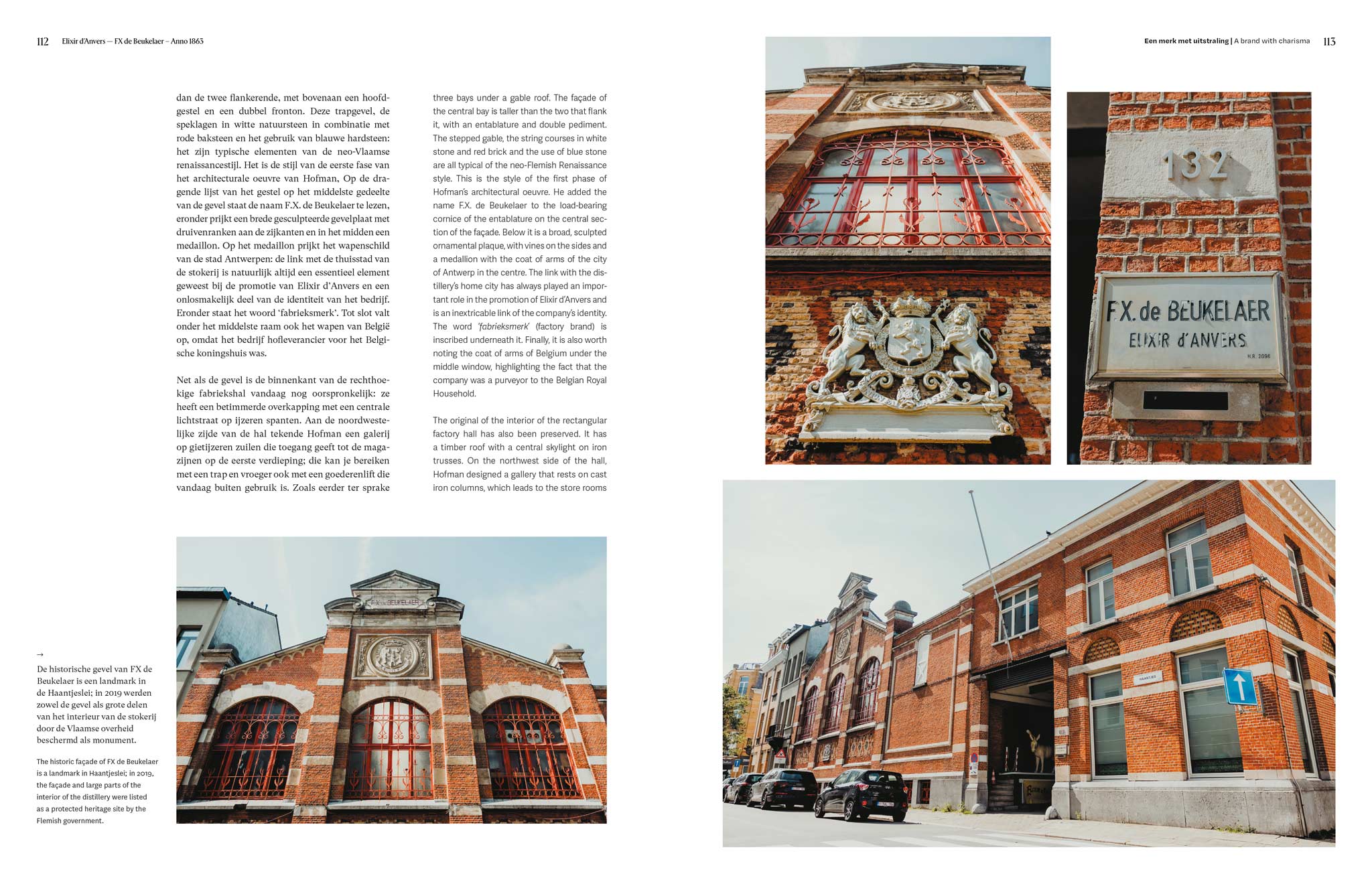 Order your copy of our book.
Fill out the form to order one or more copies of our book. We will contact you via email as soon as possible with payment details and delivery information.
Price: € 39,95 (incl. shipping costs in Belgium, for international shipments a quotation should be requested).
Autho: Tanguy Ottomer
Publisher: Uitgeverij Luster
Product code (EAN): 9789460583261
Pages: 192
Finish: Hardcover
Format: 225 mm x 290 mm